Recent findings by the Senate Committee about Hunter Biden and Ukraine and China!
Hunter Biden, Burisma, and Corruption: The Impact on U.S. Government Policy and Related Concerns

U.S. Senate Committee on Homeland Security and Governmental Affairs U.S. Senate

Committee on Finance Majority Staff Report
See pdf at bottom of the page!

In early 2015 the former Acting Deputy Chief of Mission at the U.S. Embassy in Kyiv, Ukraine, George Kent, raised concerns to officials in Vice President Joe Biden's office about the perception of a conflict of interest with respect to Hunter Biden's role on Burisma's board. Kent's concerns went unaddressed, and in September 2016, he emphasized in an email to his colleagues, "Furthermore, the presence of Hunter Biden on the Burisma board was very awkward for all U.S. officials pushing an anticorruption agenda in Ukraine."

In October 2015, senior State Department official Amos Hochstein raised concerns with Vice President Biden, as well as with Hunter Biden, that Hunter Biden's position on Burisma's board enabled Russian disinformation efforts and risked undermining U.S. policy in Ukraine.

Although Kent believed that Hunter Biden's role on Burisma's board was awkward for all U.S. officials pushing an anti-corruption agenda in Ukraine, the Committees are only aware of two individuals — Kent and former U.S. Special Envoy and Coordinator for International Energy Affairs Amos Hochstein — who raised concerns to Vice President Joe Biden (Hochstein) or his staff (Kent).

The awkwardness for Obama administration officials continued well past his presidency. Former Secretary of State John Kerry had knowledge of Hunter Biden's role on 5 Burisma's board, but when asked about it at a town hall event in Nashua, N.H. on Dec. 8, 2019, Kerry falsely said, "I had no knowledge about any of that. None. No." Evidence to the contrary is detailed in Section V.

Former Assistant Secretary of State for European and Eurasian Affairs Victoria Nuland testified that confronting oligarchs would send an anticorruption message in Ukraine. Kent told the Committees that Zlochevsky was an "odious oligarch." However, in December 2015, instead of following U.S. objectives of confronting oligarchs, Vice President Biden's staff advised him to avoid commenting on Zlochevsky and recommended he say, "I'm not going to get into naming names or accusing individuals."

Hunter Biden was serving on Burisma's board (supposedly consulting on corporate governance and transparency) when Zlochevsky allegedly paid a $7 million bribe to officials serving under Ukraine's prosecutor general, Vitaly Yarema, to "shut the case against Zlochevsky." Kent testified that this bribe occurred in December 2014 (seven months after Hunter joined Burisma's board), and, after learning about it, he and the Resident Legal Advisor reported this allegation to the FBI.

Hunter Biden was a U.S. Secret Service protectee from Jan. 29, 2009 to July 8, 2014. A day before his last trip as a protectee, Time published an article describing Burisma's ramped up lobbying efforts to U.S. officials and Hunter's involvement in Burisma's board. Before ending his protective detail, Hunter Biden received Secret Service protection on trips to multiple foreign locations, including Moscow, Beijing, Doha, Paris, Seoul, Manila, Tokyo, Mexico City, Milan, Florence, Shanghai, Geneva, London, Dublin, Munich, Berlin, Bogota, Abu Dhabi, Nairobi, Hong Kong, Taipei, Buenos Aires, Copenhagen, Johannesburg, Brussels, Madrid, Mumbai and Lake Como.

Andrii Telizhenko, the Democrats' personification of Russian disinformation, met with Obama administration officials, including Elisabeth Zentos, a member of Obama's National Security Council, at least 10 times. A Democrat lobbying firm, Blue Star Strategies, contracted with Telizhenko from 2016 to 2017 and continued to request his assistance as recent as the summer of 2019. A recent news article detailed other extensive contacts between Telizhenko and Obama administration officials.

In addition to the over $4 million paid by Burisma for Hunter Biden's and Archer's board memberships, Hunter Biden, his family, and Archer received millions of dollars from foreign nationals with questionable backgrounds.

Archer received $142,300 from Kenges Rakishev of Kazakhstan, purportedly for a car, the same day Vice President Joe Biden appeared with Ukrainian Prime Minister Arsemy Yasenyuk and addressed Ukrainian legislators in Kyiv regarding Russia's actions in Crimea.

Hunter Biden received a $3.5 million wire transfer from Elena Baturina, the wife of the former mayor of Moscow.

Hunter Biden opened a bank account with Gongwen Dong to fund a $100,000 global spending spree with James Biden and Sara Biden.

Hunter Biden had business associations with Ye Jianming, Gongwen Dong, and other Chinese nationals linked to the Communist government and the People's Liberation Army. Those associations resulted in millions of dollars in cash flow.

Hunter Biden paid nonresident women who were nationals of Russia or other Eastern European countries and who appear to be linked to an "Eastern European prostitution or human trafficking ring."
~~~~~~~~~~~~~~~~~~~~~~~~~~~~~~~~~~~~~~~~~~~~~~~~~~~~~~~~~~~~~~~~~~~~~~~~~~~~~~~~~~~~~~~~~~~~~~~~~~~~~

6/18/2020
truepundit reports:
​A Congressman drops the bomb on the
Thomas Paine Podcast
detailing how the FBI and DOJ have protected the Clinton's for generations, including covering up their 'sale' of top secret U.S. military and nuclear warhead technology to China.
This treasonous scandal makes the Clinton Foundation's crimes look like the junior varsity. Listen above. Paine Dissects the Genesis of the DOJ Protection Racket That Has Grown Into a Massive Industry in DC. This story is developing.
In a developing story that we will likely not see on the mainstream news for the next few days, we are finding out that Hillary Clinton is very likely involved in selling US Military Nuclear weapon technology to China. This doesn't just involve the sale of US Military nuclear weapon technology to China, but we may be finding out through a sitting US Congressman that Hillary's dealing likely involves US nuclear warhead technology to China.

With this new information detailing Hillary Clinton was involved in an extremely dangerous and treasonous act selling China US Military nuclear warhead technology to China, you now have to wonder if bigger details of this sale to China may come up in Hillary's eventual court hearing in a US Federal Court...That Hillary lawyers are continually attempting to get thrown out that is based on Clinton's private use of an email server during the Obama administration.
~~~~~~~~~~~~~~~~~~~~~~~~~~~~~~~~~~~~~~~~~~~~~~~~~~~~~~~~~~~~~~~~~~~~~~~~~~~~~~~~~

Federal appeals court overturns order for Hillary Clinton to sit for deposition on private email use
Clinton has argued that she has already answered questions about the controversy
I tell you as the author of this site and as I've watched the Trump presidency paly out and the total corruption of the democrat party and their financial backers, Bloomberg, Soros, Rothschilds etc. there is a stench of corruption that goes to the very foundation of the court system that still impedes the investigations and the ability for the "good guys" to get to the bottom of the "De facto coup" that was perpetrated upon the Trump Administration!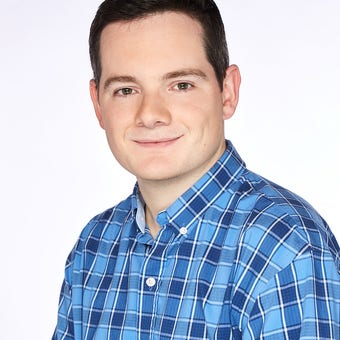 By
Adam Shaw
,
Bill Mears
| Fox News
14th Aug. 2020
A federal appeals court
on Friday overturned an order that would have made former Secretary of State Hillary Clinton and her former chief of staff sit for a private deposition about her use of a private email server for government work when she served as the nation's top diplomat.
A district court in March had
granted conservative watchdog Judicial Watch
its request to depose both Clinton and former chief of staff Cheryl Mills to depose them about topics related to the use of a server.
The case had arisen from a Freedom of Information Act (FOIA) request from Judicial Watch to the State Department. Clinton has argued that she has already answered questions about the controversy and should not have to do so again -- the matter did not result in any charges for the then-presidential candidate in 2016 after a high-profile investigation -- but D.C. District Court Judge Royce C. Lamberth said in his ruling that her past responses left much to be desired.
Judicial Watch had requested to question Clinton and Mills about the 2012 attack on the U.S. consulate in Benghazi, Libya, but was limited to questions related to their knowledge of the existence of emails and documents related to the attack.
Judicial Watch, which initiated the case in 2014, is looking for information regarding whether Clinton used her private email server to intentionally get around the Freedom of Information Act, whether the State Department acted in bad faith when they tried to settle the case years ago, and whether the department had adequately looked for records in response to Judicial Watch's initial FOIA request.
Clinton and Mills petitioned the appeals court to prevent the depositions, and it was granted by the court 3-0.
The appeals court accused the district court of having abused its discretion, having used suspicions of bad faith by the government to opening the door to what the appeals court described as "far-reaching" depositions.
"The mere suspicion of bad faith on the part of the government cannot be used as a dragnet to authorize voluminous discovery that it is irrelevant to the remaining issues in a case," the ruling said.
The initial case focused on Benghazi, and expanded with the discovery of Clinton's private email server in 2015.
The court noted that the depositions focused on the server and her understanding of records-managements was not related to the initial issue in the FOIA -- which was whether the State Department had conducted an adequate search of records related to talking points to Ambassador Susan Rice as she went on Sunday shows after the attack.
Rice said at the time that the attack was inspired by an anti-Islamic YouTube video, but that turned out to be false.
"The District Court has impermissibly ballooned the scope of its inquiry into allegations of bad faith to encompass a continued probe of Secretary Clinton's state of mind surrounding actions taken years before the at-issue searches were conducted by the State Department,' the ruling said.
https://www.foxnews.com/politics/federal-appeals-court-order-hillary-clinton-deposition-email-use?fbclid=IwAR2CAMrCsrn5BzJ4WV0EG8YSUtKejBWL7rmLN6mCAe5Tc1XkblN_KK5OZMg
~~~~~~~~~~~~~~~~~~~~~~~~~~~~~~~~~~~~~~~~~~~~~~~~~~~~~~~~~~~~~~~~~~~~~
Homeland Security
DOJ Seizes Millions in Cryptocurrency From Major Terror Groups
by
Jeremy Frankel
Posted: August 13, 2020
Fight tech tyranny. Join Dan on Parler
@dbongino
On Thursday, the Department of Justice (DOJ) announced that it had seized millions in cryptocurrency from Hamas, al Qaeda and ISIS after the successful takedown of their cyber-enabled finance networks.
The DOJ said in a
statement
: 
"These three terror finance campaigns all relied on sophisticated cyber-tools, including the solicitation of cryptocurrency donations from around the world. 
The action demonstrates how different terrorist groups have similarly adapted their terror finance activities to the cyber age. Each group used cryptocurrency and social media to garner attention and raise funds for their terror campaigns. Pursuant to judicially-authorized warrants, U.S. authorities seized millions of dollars, over 300 cryptocurrency accounts, four websites, and four Facebook pages all related to the criminal enterprise."
The DOJ also unsealed
three
civil forfeiture complaints detailing efforts by Homeland Security Investigations, the IRS Criminal Investigations and the FBI to take down a group of terrorist websites and to seize numerous bank accounts and hundreds of cryptocurrency accounts, according to the
Washington Examiner
. The U.S. Attorney's Office for the District of Columbia also unsealed a 14-page criminal affidavit charging Turkish nationals for "allegedly operating an unlicensed money transmitting business and engaging in money laundering, including to assist terrorist groups."
The DOJ also said that ISIS engaged in coronavirus-related fraud to raise money for its terrorist operations.
These funds seized by the DOJ may be
directed
either in whole or in part to the United States Victims of State Sponsored Terrorism Fund, which directly compensates for American victims of terrorist attacks.
While this obviously is not full justice for terror victims, no one deserves these murderers' money more.
established an international banking dynasty. 
Nathan Rothschild (1777-1836)Occupation: Banker
Source of wealth: Stock market
Assets: Cash
Claim to fame: Bet on the right side at Waterloo
"Money is the god of our time, and Rothschild is his prophet," wrote the German philosopher Heinrich Heine. Rothschild was the son of Mayer Rothschild (1744-1812), who rose from the ghetto of Frankfurt to become banker to Prince William of Prussia and brought his son into the business. When Napoleon invaded Prussia, the prince sought to get his money out of the country. So he entrusted it to young Nathan Rothschild, then working in London as a banker. Rothschild invested the money in the Napoleonic Wars, smuggling it to Wellington in Spain. Meanwhile, he developed an impressive messenger service of riders, ships and carrier pigeons, and in 1815, he was the first banker to hear the news from Waterloo. Rothschild immediately sold large blocks of stock, convincing other investors -- falsely -- that the British had lost. As prices fell, his agents bought up the stock at rock-bottom prices. From the end of the Napoleonic Wars until his death, the corpulent Rothschild worked in a corner of the London Stock Exchange. Meanwhile, his four brothers established banks in Vienna, Naples and Paris, making the Rothschilds the most powerful financial family in Europe.
outcome of the Battle of Waterloo, and an urban legend 
suggests he was the first to hear the news of 
~~~~~~~~~~~~~~~~~~~~~~~~~~~~~~~~~~~~~~~~~~~~~~~~~~~~~~~~~~~~~~~~~~~~~~~~~~~~~~~~~~~~~~~~~~
                                       The Short version video below!                                                        
This is the Wikipedia comprehensive information on the beast from Jekyll Island!