Justice is going to be delayed, but not forgotten!

Federal appeals court overturns order for Hillary Clinton to sit for deposition on private email use
Clinton has argued that she has already answered questions about the controversy
I tell you as the author of this site and as I've watched the Trump presidency paly out and the total corruption of the democrat party and their financial backers, Bloomberg, Soros, Rothschilds etc. there is a stench of corruption that goes to the very foundation of the court system that still impedes the investigations and the ability for the "good guys" to get to the bottom of the "De facto coup" that was perpetrated upon the Trump Administration!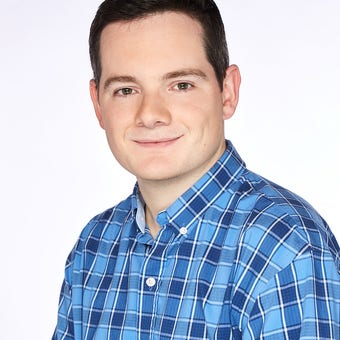 By
Adam Shaw
,
Bill Mears
| Fox News
14th Aug. 2020
A federal appeals court
on Friday overturned an order that would have made former Secretary of State Hillary Clinton and her former chief of staff sit for a private deposition about her use of a private email server for government work when she served as the nation's top diplomat.
A district court in March had
granted conservative watchdog Judicial Watch
its request to depose both Clinton and former chief of staff Cheryl Mills to depose them about topics related to the use of a server.
The case had arisen from a Freedom of Information Act (FOIA) request from Judicial Watch to the State Department. Clinton has argued that she has already answered questions about the controversy and should not have to do so again -- the matter did not result in any charges for the then-presidential candidate in 2016 after a high-profile investigation -- but D.C. District Court Judge Royce C. Lamberth said in his ruling that her past responses left much to be desired.
Judicial Watch had requested to question Clinton and Mills about the 2012 attack on the U.S. consulate in Benghazi, Libya, but was limited to questions related to their knowledge of the existence of emails and documents related to the attack.
Judicial Watch, which initiated the case in 2014, is looking for information regarding whether Clinton used her private email server to intentionally get around the Freedom of Information Act, whether the State Department acted in bad faith when they tried to settle the case years ago, and whether the department had adequately looked for records in response to Judicial Watch's initial FOIA request.
Clinton and Mills petitioned the appeals court to prevent the depositions, and it was granted by the court 3-0.
The appeals court accused the district court of having abused its discretion, having used suspicions of bad faith by the government to opening the door to what the appeals court described as "far-reaching" depositions.
"The mere suspicion of bad faith on the part of the government cannot be used as a dragnet to authorize voluminous discovery that it is irrelevant to the remaining issues in a case," the ruling said.
The initial case focused on Benghazi, and expanded with the discovery of Clinton's private email server in 2015.
The court noted that the depositions focused on the server and her understanding of records-managements was not related to the initial issue in the FOIA -- which was whether the State Department had conducted an adequate search of records related to talking points to Ambassador Susan Rice as she went on Sunday shows after the attack.
Rice said at the time that the attack was inspired by an anti-Islamic YouTube video, but that turned out to be false.
"The District Court has impermissibly ballooned the scope of its inquiry into allegations of bad faith to encompass a continued probe of Secretary Clinton's state of mind surrounding actions taken years before the at-issue searches were conducted by the State Department,' the ruling said.
https://www.foxnews.com/politics/federal-appeals-court-order-hillary-clinton-deposition-email-use?fbclid=IwAR2CAMrCsrn5BzJ4WV0EG8YSUtKejBWL7rmLN6mCAe5Tc1XkblN_KK5OZMg
~~~~~~~~~~~~~~~~~~~~~~~~~~~~~~~~~~~~~~~~~~~~~~~~~~~~~~~~~~~~~~~~~~~~~
The Clinton Foundation
The Clinton Foundation (founded in 1997 as the William J. Clinton Foundation
[2]
and from 2013 to 2015 briefly renamed the Bill, Hillary & Chelsea Clinton Foundation)
[3]
is a non-profit organization under section
501(c)(3)
of the U.S. tax code. It was established by former President of the United States
Bill Clinton
with the stated mission to "strengthen the capacity of people in the United States and throughout the world to meet the challenges of global interdependence." Its offices are located in
New York City
and
Little Rock, Arkansas
.
Through 2016, the foundation had raised an estimated $2 billion from U.S. corporations, foreign governments and corporations, political donors, and various other groups and individuals. The acceptance of funds from wealthy donors has been a source of controversy. The foundation "has won accolades from philanthropy experts and has drawn bipartisan support". Charitable grants are not a major focus of the Clinton Foundation, which instead uses most of its money to carry out its own humanitarian programs.
This foundation is a public organization to which anyone may donate and is distinct from the Clinton Family Foundation, a private organization for personal Clinton family philanthropy.
According to the Clinton Foundation's website, neither Bill Clinton nor his daughter, Chelsea Clinton (both are members of the governing board), draws any salary or receives any income from the Foundation. When Hillary Clinton was a board member, she reportedly also received no income from the Foundation.
Beginning in 2015, the Foundation was accused of wrongdoing, including a bribery and
pay-to-play
scheme, but multiple investigations through 2019 found no evidence of malfeasance.
As of January 2018, the board members are:[30]
No Ceilings project
In 2013,
Hillary Clinton
established a partnership between the foundation and the
Bill and Melinda Gates Foundation
to gather and study data on the progress of women and girls around the world since the United Nations
Fourth World Conference On Women
in Beijing in 1995. This is called "No Ceilings: The Full Participation Project." The project released a report in March 2015.
Charity review sources
In March 2015, the charity watchdog group
Charity Navigator
added the Clinton Foundation to a watch list (a designation meant to warn donors that questions have been raised about an entity's practices), after several news organizations raised questions over donations from corporations and foreign governments. It removed the foundation from its watch list in late December of that year. In September 2016, it gave it its highest possible rating, four out of four stars, after its customary review of the Foundation's financial records and tax statements. A different charity monitor,
CharityWatch
, said that 88% of the foundation's money goes toward its charitable mission and gave the foundation an A rating for 2016. In 2015, based on revenue of $223 million and an
expense ratio
of 12% the foundation spent in excess of $26 million to complete its mission.
Transparency
Around 2007, the Clinton Foundation was criticized for a lack of transparency. Although U.S. law did not require charities, including presidential foundations, to disclose the identities of their contributors, critics said that the names of donors should be disclosed because Hillary Clinton was
running to be the Democratic nominee for President of the United States
. Commentator
Matthew Yglesias
opined in a
Los Angeles Times
op-ed that the Clintons should make public the names of foundation donors to avoid any appearance of impropriety.
Secretary of State Clinton meets with
Qatari
Emir
Hamad bin Khalifa Al Thani
, 21 September 2010
A lengthy donors list was then released by the Foundation in December 2008,
[16]
which included several politically sensitive donors, such as the
Kingdom of Saudi Arabia
and
Blackwater Worldwide
.
[80]
The Foundation stated that the disclosures would ensure that "not even the appearance of a conflict of interest" would exist once Hillary Clinton was
Secretary of State
.
[80]
The foundation has been criticized for receiving donations from
Middle-Eastern
countries which are seen to oppress women (stoning for adultery, not being able to drive, requiring a male guardian, etc.). These countries include
Saudi Arabia
($10–25 million),
UAE
, and
Qatar
. The foundation accepted these donations even though Hillary Clinton's 2016 Presidential campaign platform guaranteed to break down barriers that held women back.
In November 2016, Reuters reported that "The Clinton Foundation has confirmed it accepted a $1 million gift from
Qatar
while Hillary Clinton was U.S. Secretary of State without informing the State Department, even though she had promised to let the agency review new or significantly increased support from foreign governments." Washington Post columnist
Jennifer Rubin
opined that the Qatari gift "raised ethical questions" because of the nation's support for
Hamas
.
The ethics agreement between the State Department and the Clinton Foundation that had been put into force at the beginning of Hillary Clinton's tenure as Secretary of State in 2009 came under scrutiny from the news media during February 2015 as polls showed her the likely 2016 Democratic nominee for president.
The Wall Street Journal
reported that the Clinton Foundation had resumed accepting donations from foreign governments once Secretary Clinton's tenure had ended. Contributions from foreign donors, which are prohibited by law from contributing to political candidates in the U.S., constitute a major portion of the foundation's income. A
Washington Post
investigation of 2014 donations showed that there was "substantial overlap between the Clinton political machinery and the foundation". The investigation revealed that almost half of the major donors who had backed
Ready for Hillary
, a group which supported her 2016 presidency bid, had given at least $10,000 to the foundation, either personally or through foundations or companies they run. The Clinton Foundation's chief communications officer Craig Minassian explained that it is a "false choice to suggest that people who may be interested in supporting political causes wouldn't also support philanthropic work."
A subsequent Washington Post inquiry into donations by foreign governments to the Clinton Foundation during the Secretary's tenure found, in addition to six cases where such governments continued making donations at the same level they had before Clinton became Secretary as envisioned under the agreement, one instance of a new donation, $500,000 from Algeria for earthquake relief in Haiti, that was outside the bounds of the continuation provision and should have received a special ethics review, but did not. Foundation officials said that if the former Secretary decided to run for president in 2016, they would again consider what steps to take in reference to foreign donations.
[87]
But in general, they stressed that, "As with other global charities, we rely on the support of individuals, organizations, corporations and governments who have the shared goal of addressing critical global challenges in a meaningful way. When anyone contributes to the Clinton Foundation, it goes towards foundation programs that help save lives." State Department spokesperson
Jen Psaki
attested that the foundation's commitment to the ethics agreement in question "has been over and above the letter of the law". In August 2016, after Clinton's securing the Democratic nomination, the Clinton Foundation announced that it will stop accepting foreign donations if she were elected.
In March 2015,
Reuters
reported that the
Clinton Health Access Initiative
had failed to publish all of its donors, and to let the
State Department
review all of its donations from foreign governments after it was spun off from the Clinton Foundation in 2010. In April 2015,
The New York Times
reported that when Hillary Clinton was Secretary of State, the State Department had approved transactions that allowed
Russian
state-owned corporation
Rosatom
to take a majority stake in
Uranium One
, whose chairman had donated to the Clinton Foundation. The State Department "was one of nine government agencies, not to mention independent federal and state nuclear regulators, that had to sign off on the deal."
FactCheck.org
decided there is "no evidence" that the donations influenced Clinton's official actions or that she was involved in the State Department's decision to approve the deal, and
PolitiFact
concluded that any "suggestion of a quid pro quo is unsubstantiated".
2015 State Department subpoena - Main article:
Clinton Foundation–State Department controversy
In February 2016,
The Washington Post
reported that the
United States Department of State
issued a
subpoena
to the foundation in the fall of 2015. According to the report, the subpoena focused on "documents about the charity's projects that may have required approval from federal government during Hillary Clinton's term as secretary of state" and "also asked for records related to
Huma Abedin
, longtime Clinton aide who for six months in 2012 was employed simultaneously by the State Department, the foundation, Clinton's personal office, and a private consulting firm with ties to the Clintons."
Australian government donations -- (note from website author) Australia is part of the (five eyes) group guilty of involvement in the spying mechanism on the Trump administration!
see:
Clinton Foundation–State Department controversy
Donations totalling tens of millions of dollars from successive Australian governments to the Clinton Foundation were the subject of criticism from a number of groups including the
Taxpayers union of New Zealand
[96]
for a perceived lack of accountability and perceived conflicts of interest, some of the donations were made directly and some through
AUSAID
.
In 2006 the then foreign minister
Alexander Downer
and former President Clinton jointly signed a Memorandum of Understanding in February 2006 that gave more than $25 million to the Clinton Foundation across four years for a project to provide screening and drug treatment to AIDS patients in Asia. The donation was later made through an affiliate of the charity known as the Clinton Health Access Initiative (CHAI). The Australian government ceased funding CHAI in 2016. In 2017 the Specialist Health Service (SHS) in a report commissioned by DFAT noted "Previously, there appears to have been an over-reliance on the Clinton Health Access Initiative (CHAI) for facilitating market access".
in 2011 a pledge of $270 MIllion Australian dollars was made by Australian
Julia Gillard
government to the
Global Partnership for Education
which in 2014 joined the Clinton Global Initiative.
Julia Gillard
was made a member of the board of Global Partnership for Education in 2014 after losing the Australian federal election.
According to DFAT, Australia contributed $340.8 million to the Global partnership for education between 2007 and 2014
[107]
including AUD$90,000,000 in replenishment between 2018 and 2020
.
A
Department of foreign affairs and trade (DFAT)
spokesperson[
who?
] responded to questions by
News.com
"...all funding is used "solely for agreed development projects" and Clinton charities have "a proven track record" in helping developing countries.
~~~~~~~~~~~~~~~~~~~~~~~~~~~~~~~~~~~~~~~~~~~~~~~~~~~~~~~~~~~~~~~~~~~~~~~~~~~~~~~~~~~~~~~~~~~~~~~~~~~~~~~~~~~~~~~~~~~~~~
Clinton Foundation–State Department controversy
 


During 

Hillary Clinton

's tenure as Secretary of State, a number of individuals, organizations, and countries allegedly contributed to the 

Clinton Foundation

 either before, or while, pursuing interests through ordinary channels with the 

U.S. State Department

.

Judicial Watch

, a plaintiff in ongoing lawsuits pertaining to Clinton, alleged that email communications, obtained via 

FOIA

 requests, between officials at the Clinton Foundation and top aides of Secretary of State Clinton show improper ties between the Clinton Foundation and the State Department. Clinton denied these allegations. A Clinton spokesperson and others dismissed the controversy as election-year politics.

Beginning in 2015, multiple investigations were conducted into alleged wrongdoing by the Foundation, including a two-year inquiry initiated by the Trump Justice Department, but through 2019 no evidence of wrongdoing was found.

Controversy


The Clinton Foundation has been praised as a force for good and condemned as a "slush fund". The fact-checking organization

Politifact

says it is mostly true that the Clintons do not take from the foundation any salary, any other money, nor benefit personally. Supporters of the Clintons say that the controversy obscures valuable work done by the foundation. while others assert that the foundation made it possible for donors to gain access to Secretary Clinton, and influence her official actions.



 Hillary Clinton

Political positions
Electoral history
First Lady of the United States
Role
Health care plan
SCHIP
Whitewater and other investigations
Response to Lewinsky scandal
U.S. Senator from New York
Tenure
2000 election
2006 re-election
U.S. Secretary of State
Tenure
Foreign trips
Benghazi attack
Obama's foreign policy
QDDR
Email controversy
Hillary Doctrine
show
Presidential campaigns
Organizations
Clinton Foundation 
State Department controversy
Onward Together
Awards and honors
Bibliography
https://en.wikipedia.org/wiki/Clinton_Foundation–State_Department_controversy
~~~~~~~~~~~~~~~~~~~~~~~~~~~~~~~~~~~~~~~~~~~~~~~~~~~~~~~~~~~~~~~~~~~~~~~~~~~~~~~~~

DOJ Seizes Millions in Cryptocurrency From Major Terror Groups

by
Jeremy Frankel
Posted: August 13, 2020
Fight tech tyranny. Join Dan on Parler
@dbongino
On Thursday, the Department of Justice (DOJ) announced that it had seized millions in cryptocurrency from Hamas, al Qaeda and ISIS after the successful takedown of their cyber-enabled finance networks.
The DOJ said in a
statement
: 
"These three terror finance campaigns all relied on sophisticated cyber-tools, including the solicitation of cryptocurrency donations from around the world. 
The action demonstrates how different terrorist groups have similarly adapted their terror finance activities to the cyber age. Each group used cryptocurrency and social media to garner attention and raise funds for their terror campaigns. Pursuant to judicially-authorized warrants, U.S. authorities seized millions of dollars, over 300 cryptocurrency accounts, four websites, and four Facebook pages all related to the criminal enterprise."
The DOJ also unsealed
three
civil forfeiture complaints detailing efforts by Homeland Security Investigations, the IRS Criminal Investigations and the FBI to take down a group of terrorist websites and to seize numerous bank accounts and hundreds of cryptocurrency accounts, according to the
Washington Examiner
. The U.S. Attorney's Office for the District of Columbia also unsealed a 14-page criminal affidavit charging Turkish nationals for "allegedly operating an unlicensed money transmitting business and engaging in money laundering, including to assist terrorist groups."
The DOJ also said that ISIS engaged in coronavirus-related fraud to raise money for its terrorist operations.
These funds seized by the DOJ may be
directed
either in whole or in part to the United States Victims of State Sponsored Terrorism Fund, which directly compensates for American victims of terrorist attacks.
While this obviously is not full justice for terror victims, no one deserves these murderers' money more.
13 Sept. 2020