There's not a region round the world that is peaceful, or not being ravaged by some kind of adversity. The middle east is in turmoil, The USA is in not only in political and financial turmoil, but also being devastated by storms and unusual weather. The Uk and Europe are being devastated by financial turmoil, Everywhere it seems, something is happening.

THERE'S A WORLDWIDE EPIDEMIC OF DEMONIC ACTIVITY AND THE GOAL TO SUPPRESS IT'S ACTIVITIES WHICH ARE CONTROLLED BY THE DEVIL AND HIS SERVANTS.

........................................................................................................................................................................

US denies visa to nun set to testify about ISIS atrocities
Published time: May 02, 2015 03:51
Sister Diana Momeka (Image from adriandominicans.org)
Conservative commentators are up in arms over the State Department's decision to deny a visa to a Catholic nun who was part of an Iraqi delegation supposed to testify before Congress about Islamic State (ISIS) atrocities.
The US consulate in Erbil rejected the visitor visa application of Sister Diana Momeka earlier this week, saying she was "not able to demonstrate that [her] intended activities in the United States would be consistent with the classification of the visa."
However, visas were given to all the other members of the delegation scheduled to speak in Washington about the Islamic State's persecution of minorities of the region, including Shia Muslims and Yazidis. Meetings have been arranged for the group before the House and Senate foreign relations committees, with State Department and USAID officials, and with various NGOs.
Sister Diana is a member of the Dominican Sisterhood of Saint Catherine of Siena, an order that dates its presence in Iraq back to the 13th century and has been an outspoken advocate for the Christians who have been killed and deported by the group calling itself the Islamic State (IS, also known as ISIS/ISIL).
In an op-ed in National Review Online, Nina Shea of the conservative Hudson Institute's Center for Religious Freedom questioned the State Department's motives for denying Sister Diana a visa. According to Shea, the consular officials denied the application because Sister Diana was an internally displaced person (IDP), and therefore could try seeking asylum in the US.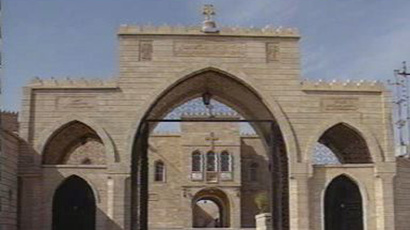 ISIS claim laying waste to 4th century Iraqi Christian monastery (PHOTOS
)
"Sister Diana had multiple documents vouching for her and the temporary nature of her visit," wrote Shea, from a letter to her prioress attesting "that the nun has been gainfully employed since last February with the Babel College of Philosophy and Theology in Erbil." There are also letters from her sponsors, the Institute for Global Engagement and former Congressman Frank Wolf's (R-Va.) 21st Century Wilberforce Initiative.
"For good measure, she also had a letter of endorsement for her visit from Representative Anna Eshoo" (D-Calif.), who co-chairs the congressional Caucus on Religious Minorities in the Middle East, Shea added.
Yet the consular officials "either thought that they were all in on a scheme by the nun or that Sister Diana was plotting to deceive her well-placed friends and supporters, as well as the US government," Shea wrote.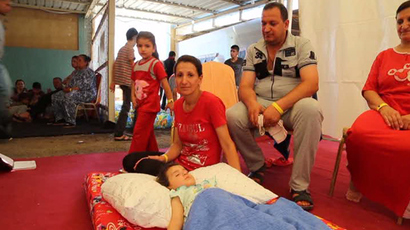 'We had to get out': RT talks to Iraqi refugees from ISIS-occupied regions
"We were shocked and disappointed when we found out," Elyse Anderson of the 21st Century Wilberforce Initiative told the Washington Times.
Other conservative outlets, such as Breitbart and WND, have picked up on the plight of Sister Diana, pointing out she was the only Christian in the delegation and the only member to be denied a visa. They have questioned the official reasoning of the US consular officials, noting that she was not the only internally displaced person in the delegation and that people who have been displaced by the Islamic State's terror – such as Yazidis – have been allowed to visit the US before.
"It is beyond ironic," said Anderson, "that Sister Diana, who we had hoped would come to Washington to speak about the worsening plight of Iraq's displaced Christians and other beleaguered religious minorities, was apparently prevented from doing so precisely because she is herself a displaced person."
http://rt.com/usa/255025-state-department-blocks-nun-isis/

________________________________________________________________________________________________________________

Tuesday, 14 April 2015
New Research: What Do Americans Really Think About Jesus?
Written by  Selwyn Duke
Christians may be under physical attack in much of the world and under legal attack in America, but Jesus Christ continues to inspire interest. Yet with modern portrayals of Him ranging from the reverent to the irreverent to the risible, what do Americans really think about Jesus? The Barna Group research company aimed to find out, and it has just released data on five key questions on the matter.
Did Jesus exist?
While a few militant secularists will insist Jesus is akin to a mythological figure, the vast majority of Americans — 92 percent — acknowledge He existed. And this belief is high across age groups. The figures are: Among the oldest demographic ("Elders"), 96 percent; Baby Boomers, 95; Generation X-ers, 91; and Millennials, 87.
Is Jesus Divine
It's not surprising in our secular age that, while 83 percent of Americans describe themselves as "Christian," many of them don't accept their faith's central tenet: Jesus' divinity. Writes Barna, "Most adults — not quite six in 10 — believe Jesus was God (56%), while about one-quarter say he was only a religious or spiritual leader like Mohammed or the Buddha (26%). The remaining one in six say they aren't sure whether Jesus was divine (18%)."
Also not unexpected is that Christian faith has waned through recent generations. The figures, the first reflecting belief in Jesus' divinity, the second that he was merely a religious leader, and the third the unsure category (all figures in this piece represent percentages, unless otherwise indicated), are:
Elders — 62, 18, 20
Boomers — 58, 25, 17
Generation X-ers — 55, 28, 17
Millennials — 48, 35, 17
Was Jesus Sinless?
With only 46 percent of Americans saying Jesus was sinless but, as mentioned, 56 percent believing He is God, it seems some citizens have a strange conception of "godly behavior" (of course, we could also wonder how some people conceptualize "divine"). Interestingly, however, the generational differences on this issue are mostly negligible, though Millennials do deviate from the faith-oriented position somewhat more than do the other demographics. The first figure below indicates the percentage of respondents who agree, strongly or somewhat, with the statement "When He lived on Earth, Jesus Christ was human and committed sins, like other people"; the second figure represents those who disagree, strongly or somewhat.
Elders — 52, 45
Boomers — 52, 46
Generation X-ers — 49, 48
Millennials — 56, 41
All adults — 52, 46
Have you made a personal commitment to Jesus?
While 62 percent of Americans answer yes to the above, this is where great variation among demographic groups, and interesting trends, become apparent. Women, blacks, the poor, and elders are significantly more likely to answer in the affirmative than, respectively, are men, whites, the wealthy, and the young. The percentages of those answering yes are:
Elders — 71
Boomers — 65
Generation X-ers — 59
Millennials — 46
Men—56
Women — 68 
Whites — 60
Blacks — 80
Hispanics — 61
All non-white Americans — 65
Annual Income
Less than $50K — 65
$50K-$100K — 63
Greater than $100K — 53
What gets one to Heaven: faith, works, or God's love for man?
Barna found that, among Americans who haven't "made a commitment to Jesus," the most common perception is that their good deeds will earn them their stripes in the afterlife. As for Americans who have made such a commitment, there was varied opinion. Sixty-three percent believe they'll go to Heaven because they've confessed their sins and accepted Jesus as savior; 5 percent believe they'll enter Paradise because they try to obey the Ten Commandments; 8 percent because they're "basically a good person"; 7 percent "because God loves all people and will not let them perish"; and 15 percent say they don't know whether they'll go to Heaven or not. There also were two percent of respondents who said they were not going to Heaven; presumably, these are leftists in the midst of an epiphany (yes, that's a joke… I think).
There were some generational differences on this question as well, a main one being that Millennials "committed" to Jesus are less likely than previous generations to believe He is the path to Heaven. The complete data set can be found at Barna.
As to the research's meaning, Barna Group president David Kinnaman says that while some suggest younger Americans may become more serious about church and faith as they age, they simply are not as connected to Christ as are older generations. But, really, the apple isn't falling far from the tree. As Kinnaman also points out, "As much of our previous research shows, Americans' dedication to Jesus is, in most cases, a mile wide and an inch deep."
And older Barna research sheds light on the reason why. In 2002, the company conducted a survey revealing that "If it feels good, do it" is no longer just a counter-culture rallying cry — it's the governing principle for most modern Americans. Finding that moral relativism reigns today, Barna wrote at the time, "By a 3-to-1 margin (64% vs. 22%) adults said truth is always relative to the person and their situation. The perspective was even more lopsided among teenagers, 83% of whom said moral truth depends on the circumstances, and only 6% of whom said moral truth is absolute." The company also found that "the most common basis for moral decision-making was doing whatever feels right or comfortable in a situation."
As the above generational divide indicates, the problem of relativism is worsening rapidly. Even more to the point here, only 32 percent of "born again" adults believed in moral absolutes. More shockingly, a mere nine percent of "born again" teens did. (Among secular teens the figure was four percent.) This reflects modern society's complete failure to teach "First Things," and it points to a deeper philosophical problem that strikes at the essence of faith.
There have been many articles over the years asking why, for instance, evangelical youth fall away from Christianity. The usual points relating to secular messages in media, entertainment, and academia, and to the corruptive nature of our culture are made, but the heart of the matter is invariably missed: Moral relativism renders Christianity irrelevant and incomprehensible.
After all, the very basis of the faith is that Jesus died on the cross for man's sins and thus redeemed us. But if everything is relative, there can be no sin — only perspective or preference.
And then there was no reason for Jesus to sacrifice himself in the first place.
Moreover, Christianity may teach that Jesus is the way, the life, and the Truth, but how likely are people to believe this if they don't believe in Truth to begin with? In fact, why would they even search for Truth — a process otherwise known as philosophical pursuit — if they don't believe it exists? This is why moderns' ignorance of, and disinterest in, moral philosophy is wholly explicable: Such pursuit makes no more sense than seeking a treasure in the cold depths while convinced no treasure exists. It would be an exercise in futility — and insanity.
And this explains Americans' favorite decision-making process and why moderns' are so bereft of reason. Reason is not an answer but a method by which answers may be found; if there were no Truth, however, there would be no answers to be found in the moral realm (in fact, there'd be no moral realm) and, therefore, no reason for reason. And without Truth to use as a decision-making yardstick, moderns use the best measure they have left: emotion.
Ergo, if it feels good, do it.
And without a need to be redeemed from sin or a need of moral teaching (because there is no perceived morality), there's no perceived need for Christianity. And people generally discard what they don't need.
Besides, if emotion is the ultimate arbiter, Christianity and its limits on man's appetites aren't very appealing. One might rather be a hedonist.
So Americans may say they're committed to Christ because that feels right. But abiding by what some medieval types still call "God's laws" doesn't feel right. Thus, at the end of the day we're epitomized by an old New Yorker cartoon in which the Devil greeted some new arrivals in Hell by saying, "Down here, we just want you to know, there is no right or wrong; only what works for you."
http://www.thenewamerican.com/culture/faith-and-morals/item/20665-new-research-what-do-americans-really-think-about-jesus?utm_source=Newsletter&utm_campaign=6dbb15f1db-The_Editors_Top_Picks_3_12_143_12_2014&utm_medium=email&utm_term=0_8ca494f2d2-6dbb15f1db-289775949
*************************************************************************************************************************************************

Latest FBI Claim of Disrupted Terror Plot Deserves Much Scrutiny and Skepticism
            The Justice Department on Wednesday issued
a press release
trumpeting its latest success in disrupting a domestic terrorism plot,     announcing that "the Joint Terrorism Task Force has arrested a Cincinnati-area man for a plot to attack the U.S. Capitol and kill government officials." The alleged would-be terrorist is 20-year-old Christopher Cornell (above), who is unemployed, lives at home, spends most of his time playing video games in his bedroom, still addresses his mother as "Mommy" and regards his cat as his best friend; he was
described
as "a typical student" and "quiet but not overly reserved" by the principal of the local high school he graduated in 2012.
The
affidavit
filed by an FBI investigative agent alleges Cornell had "posted comments and information supportive of [ISIS] through Twitter accounts." The FBI learned about Cornell from an unnamed informant who, as the FBI put it, "began cooperating with the FBI in order to obtain favorable treatment with respect to his criminal exposure on an unrelated case." Acting under the FBI's direction, the informant arranged two in-person meetings with Cornell where they allegedly discussed an attack on the Capitol, and the FBI says it arrested Cornell to prevent him from carrying out the attack.
Family members
say
Cornell converted to Islam just six months ago and claimed he began attending a small local mosque. Yet The Cincinnati Enquirer could not find a single person at that mosque who had ever seen him before, and noted that a young, white, recent convert would have been quite conspicuous at a mosque largely populated by "immigrants from West Africa," many of whom "speak little or no English."
The DOJ's press release predictably generated an avalanche of scary media headlines hailing the FBI.
CNN
: "FBI says plot to attack U.S. Capitol was ready to go."
MSNBC
: "US terror plot foiled by FBI arrest of Ohio man."
Wall St. Journal
: "Ohio Man Charged With Plotting ISIS-Inspired Attack on U.S. Capitol."
CONTINUED AT...  https://firstlook.org/theintercept/2015/01/16/latest-fbi-boast-disrupting-terror-u-s-plot-deserves-scrutiny-skepticism/
___________________________________________________________________________________________________________________________________________________

WE ARE LIVING IN THE AGE OF POLICE STATES..
Then suspended for rest of the year

Steve Watson
Infowars.com
May 31, 2013
Yet another child barely out of nappies has been persecuted by school officials for playing with a toy gun on the school bus.
The Washington Post reports that the five-year-old from Dowell Elementary School in Lusby, Maryland was questioned by school officials for over two hours after he showed a friend his cowboy-style cap gun on the way to school.
Officials finally called the boy's mother when he wet his pants. The mother told the Post that she found it highly unusual that her son soiled himself, indicating that he was very intimidated.
The report states that the boy's parents bought him the plastic, orange-tipped cap gun at Frontier Town, a western-themed adventure centre. Following the interrogation, the boy told his mother that he had brought it to school because he had "really, really" wanted to show his friend, who had previously brought a water pistol to school.
The school's principal told the mother that her son had pointed the toy at other students and pretended to shoot them, although the boy and his sister, who was also on the bus and subsequently questioned, say this is not the case.
The principal even stated that had the gun been "loaded" with caps, then it would have been "deemed an explosive and police would have been called in."
The boy, who remains anonymous has been suspended from school for 10 days. "If the punishment stands, it would become part of the boy's permanent school record and keep him out of classes the rest of the school year," the report notes.
"The school was quite obviously taking it very seriously, and he's 5 years old," the boy's mother said. "Why were we not immediately contacted?"
"I have no problem that he had a consequence to his behavior," the mother added. "What I have a problem with is the severity."
The family has hired attorney Robin Ficker, who was also the attorney involved in the infamous Hello Kitty bubble gun incident back in January, when school officials in Pennsylvania suspended a five-year-old girl for "threatening" class mates with the toy that contains a harmless soap solution. Officials were also said to have interrogated the girl for several hours, before notifying her parents.
Officials at the Mount Carmel school issued a statement describing the girl's actions as "terroristic" and then refused to retract it following media coverage.
"Kids play cowboys and Indians," Ficker stated with regards to the latest incident. He added that the boy's age is important. "They play cops and robbers. You're talking about a little 5-year-old here."
He's "all bugs and frogs and cowboys," the boy's mother added.
School officials said they cannot comment on the matter but have scheduled a "disciplinary conference" today to resolve it.
This latest knee-jerk overreaction to children playing with anything that even remotely resembles a gun comes just days after another kindergartner was punished by school officials and forced to apologise for bringing a tiny miniature lego gun onto a school bus.
The list of previous incidents of this nature is now so long that it has prompted Maryland Sen. J. B. Jennings to introduce a bill to stop such idiotic over reactions being played out over and over again in schools.
In March, a 7-year-old boy from Maryland was suspended for unintentionally biting his pop tart into the shape of a gun.
A third grader in Michigan was reprimanded by school officials when he brought a cupcake to school with a plastic toy soldier, holding a gun, on top of it.
A ten year old Virginia boy who was arrested for taking a plastic toy gun to school was forced to deal with a potentially permanent criminal record over the incident.
A student in Florence, Arizona was recently suspended because he had a picture of a gun on his computer.
A six-year-old kindergartner in South Carolina was suspended for taking a small transparent plastic toy gun to school for a show and tell.
A five-year-old in Massachusetts who faced suspension for building a small toy gun out of lego bricks and play-shooting his classmates.
We also reported on an incident that erupted when a discussion between two children about a toy nerf gun caused a lockdown and a massive armed police response at two elementary schools in the Bronx.
In another incident, a Long Island high school was also placed on lock down for 6 hours in response to a student carrying a toy nerf gun.
The nerf gun was once again the deadly weapon of choice as a university campus in Rhode Island was placed on lockdown, causing panic and minor injuries when a stampede to flee the building ensued.
In another incident, a teacher at Malden High School in Massachusetts who glimpsed sight of a "gun", alerted police who rushed to the scene only to discover a neon water pistol. School officials then vowed to track down the suspect who brought the toy to school using surveillance cameras.
A South Philadelphia elementary student was searched in front of classmates and threatened with arrest after she mistakenly brought a "paper gun" to school.
A 6-year-old boy was suspended from his elementary school, also in Maryland, for making a gun gesture with his hand and saying "pow".
Another two 6-year-olds in Maryland were suspended for pointing their fingers into gun shapes while playing "cops and robbers" with each other.
A couple of second grade students at a Virginia elementary school were recently suspended for two days after violating the school's "zero tolerance" policy on weapons when they pointed pencils at other students and made gun noises.
In Oklahoma, a five-year-old boy was also recently suspended for making a gun gesture with his hand.
A 13-year-old Middle School seventh grade student in Pennsylvania was also suspended for the same hand gesture.
The terrorists really are everywhere these days.
http://www.infowars.com/5-year-old-interrogated-by-school-over-toy-cap-gun-until-he-wet-himself-with-fear/

___________________________________________________________________________________________________________________________________________________________
Monday 9 January 2012 15.00 EST
The US schools with their own police
More and more US schools have police patrolling the corridors. Pupils are being arrested for throwing paper planes and failing to pick up crumbs from the canteen floor. Why is the state criminalising normal childhood behaviour?
A policeman on the beat in a school in southern Texas. Photograph: Bob Daemmrich/Alamy
The charge on the police docket was "disrupting class". But that's not how 12-year-old Sarah Bustamantes saw her arrest for spraying two bursts of perfume on her neck in class because other children were bullying her with taunts of "you smell".
"I'm weird. Other kids don't like me," said Sarah, who has been diagnosed with attention-deficit and bipolar disorders and who is conscious of being overweight. "They were saying a lot of rude things to me. Just picking on me. So I sprayed myself with perfume. Then they said: 'Put that away, that's the most terrible smell I've ever smelled.' Then the teacher called the police."
The policeman didn't have far to come. He patrols the corridors of Sarah's school, Fulmore Middle in Austin, Texas. Like hundreds of schools in the state, and across large parts of the rest of the US, Fulmore Middle has its own police force with officers in uniform who carry guns to keep order in the canteens, playgrounds and lessons. Sarah was taken from class, charged with a criminal misdemeanour and ordered to appear in court.
Each day, hundreds of schoolchildren appear before courts in Texas charged with offences such as swearing, misbehaving on the school bus or getting in to a punch-up in the playground. Children have been arrested for possessing cigarettes, wearing "inappropriate" clothes and being late for school.
In 2010, the police gave close to 300,000 "Class C misdemeanour" tickets to children as young as six in Texas for offences in and out of school, which result in fines, community service and even prison time. What was once handled with a telling-off by the teacher or a call to parents can now result in arrest and a record that may cost a young person a place in college or a job years later.
"We've taken childhood behaviour and made it criminal," said Kady Simpkins, a lawyer who represented Sarah Bustamantes. "They're kids. Disruption of class? Every time I look at this law I think: good lord, I never would have made it in school in the US. I grew up in Australia and it's just rowdy there. I don't know how these kids do it, how they go to school every day without breaking these laws."
The British government is studying the American experience in dealing with gangs, unruly young people and juvenile justice in the wake of the riots in England. The UK's justice minister, Crispin Blunt, visited Texas last September to study juvenile courts and prisons, youth gangs and police outreach in schools, among other things. But his trip came at a time when Texas is reassessing its own reaction to fears of feral youth that critics say has created a "school-to-prison pipeline". The Texas supreme court chief justice, Wallace Jefferson, has warned that "charging kids with criminal offences for low-level behavioural issues" is helping to drive many of them to a life in jail.
The Texas state legislature last year changed the law to stop the issuing of tickets to 10- and 11-year-olds over classroom behaviour. (In the state, the age of criminal responsibility is 10.) But a broader bill to end the practice entirely – championed by a state senator, John Whitmire, who called the system "ridiculous" – failed to pass and cannot be considered again for another two years.
Even the federal government has waded in, with the US attorney general, Eric Holder, saying of criminal citations being used to maintain discipline in schools: "That is something that clearly has to stop."
As almost every parent of a child drawn in to the legal labyrinth by school policing observes, it wasn't this way when they were young.
The emphasis on law and order in the classroom parallels more than two decades of rapid expansion of all areas of policing in Texas in response to misplaced fears across the US in the 1980s of a looming crime wave stoked by the crack epidemic, alarmist academic studies and the media.
"It's very much tied in with some of the hyperbole around the rise in juvenile crime rate that took place back in the early 90s," said Deborah Fowler, deputy director of Texas Appleseed, an Austin legal rights group, and principal author of a 200-page study of the consequences of policing in Texas schools. "They ushered in tough, punitive policies. It was all part of the tough-on-crime movement."
Part of that included the passing of laws that made the US the only developed country to lock up children as young as 13 for life without the possibility of parole, often as accomplices to murders committed by an adult.
As the hand of law and order grew heavier across Texas, its grip also tightened on schools. The number of school districts in the state with police departments has risen more than 20-fold over the past two decades.
"Zero tolerance started out as a term that was used in combating drug trafficking and it became a term that is now used widely when you're referring to some very punitive school discipline measures. Those two policy worlds became conflated with each other," said Fowler.
In the midst of that drive came the 1999 Columbine high school massacre, in which two students in Colorado shot dead 12 other pupils and a teacher before killing themselves. Parents clamoured for someone to protect their children and police in schools seemed to many to be the answer.
But most schools do not face any serious threat of violence and police officers patrolling the corridors and canteens are largely confronted with little more than boisterous or disrespectful childhood behaviour.
"What we see often is a real overreaction to behaviour that others would generally think of as just childish misbehaviour rather than law breaking," said Fowler. Tickets are most frequently issued by school police for "disruption of class", which can mean causing problems during lessons but is also defined as disruptive behaviour within 500ft (150 metres) of school property such as shouting, which is classified as "making an unreasonable noise".
Among the more extreme cases documented by Appleseed is of a teacher who had a pupil arrested after the child responded to a question as to where a word could be found in a text by saying: "In your culo (arse)", making the other children laugh. Another pupil was arrested for throwing paper aeroplanes.
Students are also regularly fined for "disorderly behaviour", which includes playground scraps not serious enough to warrant an assault charge or for swearing or an offensive gesture. One teenage student was arrested and sent to court in Houston after he and his girlfriend poured milk on each other after they broke up. Nearly one third of tickets involve drugs or alcohol. Although a relatively high number of tickets – up to 20% in some school districts – involve charges over the use of weapons, mostly the weapons used were fists.
The very young are not spared. According to Appleseed, Texas records show more than 1,000 tickets were issued to primary schoolchildren over the past six years (although these have no legal force at that age). Appleseed said that "several districts ticketed a six-year-old at least once in the last five years".
Fines run up to $500. For poorer parents, the cost can be crippling. Some parents and students ignore the financial penalty, but that can have consequences years down the road. Schoolchildren with outstanding fines are regularly jailed in an adult prison for non-payment once they turn 17. Stumping up the fine is not an end to the offending student's problems either. A class-C misdemeanour is a criminal offence.
"Once you pay it, that's a guilty plea and that's on your record," said Simpkins. "In the US we have these astronomical college and university expenses and you go to fill out the application to get your federal aid for that and it says have you ever been arrested. And there you are, no aid."
In Austin, about 3% of the school district's 80,000 pupils were given criminal citations in the 2007/8 school year, the last date for which figures are available. But the chances of a teenager receiving a ticket in any given year are much higher than that because citations are generally issued to high-school pupils, not those in kindergarten or primary school.
The result, says the Appleseed report, is that "school-to-prison pipeline" in which a high proportion of children who receive tickets and end up in front of a court are arrested time and again because they are then marked out as troublemakers or find their future blighted by a criminal record.
From her perch on the bench in an Austin courtroom, Judge Jeanne Meurer has spent close on 30 years dealing with children hauled up for infractions, some serious, others minor. Some of the difficulties faced by teachers can be seen as Meurer decides whether a parade of children should be released to await trial or held in custody. Meurer switches between motherly and intimidating depending on what she makes of the child before her.
"Some of them are rough kids," she said. "I've been on the bench 30 years and you used to never have a child cuss you out like you do now. I appreciate the frustrations that adults have in dealing with children who seem to have no manners or respect. But these are our future. Shouldn't we find a tool to change that dynamic versus just arresting them in school and coming down with the hard criminal justice hammer?"
Many of those who appear in front of Meurer have learning problems. Children with disabilities are particularly vulnerable to the consequences of police in schools. Simpkins describes the case of a boy with attention deficit disorder who as a 12-year-old tipped a desk over in class in a rage. He was charged with threatening behaviour and sent to a juvenile prison where he was required to earn his release by meeting certain educational and behavioural standards.
"But he can't," she said. "Because of that he is turning 18 within the juvenile justice system for something that happened when he was 12. It's a real trap. A lot of these kids do have disabilities and that's how they end up there and can't get out. Instead of dealing with it within school system like we used to, we have these school police, they come in and it escalates from there."
Sometimes that escalation involves force. "We had one young man with an IQ well below 70 who was pepper-sprayed in the hallway because he didn't understand what the police were saying," said Simpkins. "After they pepper-sprayed him he started swinging his arms around in pain and he hit one of the police officers – it's on video, his eyes were shut – and they charged him with assault of a public servant. He was 16. He was charged with two counts of assault of a public servant and he is still awaiting trial. He could end up in prison."
Austin's school police department is well armed with officers carrying guns and pepper spray, and with dog units on call for sniffing out drugs and explosives.
According to the department's records, officers used force in schools more than 400 times in the five years to 2008, including incidents in which pepper spray was fired to break up a food fight in a canteen and guns were drawn on lippy students.
In recent months the questionable use of force has included the tasering of a 16-year-old boy at a high school in Seguin, Texas, after "he refused to cooperate" when asked why he wasn't wearing his school identification tag. He then used "abusive language". The police said that when an officer tried to arrest the boy, he attempted to bite the policeman. The youth was charged with resisting arrest and criminal trespass even though the school acknowledges he is a student and was legitimately on the grounds.
Such cases are not limited to Texas. In one notorious instance in California, a school security officer broke the arm of a girl he was arresting for failing to clear up crumbs after dropping cake in the school canteen. In another incident, University of Florida campus police tasered a student for pressing Senator John Kerry with an awkward question at a debate after he had been told to shut up.
Sometimes the force is deadly. Last week, Texas police were accused of overreacting in shooting dead a 15-year-old student, Jaime Gonzalez, at a school in Brownsville after he pointed an air gun, which resembled a real pistol, at them outside the principal's office. The boy's father, also called Jaime, said the police were too quick to shoot to kill when they could have wounded him or used another means to arrest him. "If they would have tased him all this wouldn't have happened," he told the Brownsville Herald. "Like people say there's been stand-offs with people that have hostages for hours … But here, they didn't even give I don't think five minutes. No negotiating." The police say Gonzalez defied orders to put the gun down.
Meurer says she is not against police in schools but questions whether officers should regard patrolling the playground the same way they go about addressing crime on the streets.
"When you start going overboard and using laws to control non-illegal behaviour – I mean if any adult did it it's not going to be a violation – that's where we start seeing a problem," she says. "You've gradually seen this morphing from schools taking care of their own environments to the police and security personnel, and all of a sudden it just became more and more that we were relying on law enforcement to control everyday behaviour."
Chief Brian Allen, head of the school police department for the Aldine district and president of the Texas school police chiefs' association, is having none of it.
"There's quite a substantial number of students that break the law. In Texas and in the US, if you're issued a ticket, it's not automatically that you're found guilty. You have an opportunity to go before the judge and plead your case. If you're a teacher and a kid that's twice as big as you comes up and hits you right in the face, what are you going to do? Are you going to use your skills that they taught you or are you going to call a police officer?"
But Allen concedes that the vast majority of incidents in which the police become involved are for offences that regarded as little more than misbehaviour elsewhere.
"Just like anything else, sometimes mistakes are made." he said. "Each circumstance is different and there's no set guideline. There's also something called officer discretion. If you take five auto mechanics and ask them to diagnose the problem of a vehicle, you'll come up with five different solutions. If you ask five different doctors to diagnose a patient, a lot of times you'll have five different diagnoses. Conversely, if you ask five different police officers if they would write a ticket or not for the same offence, you possibly have five different answers."
Jennifer Rambo (left) and her daughter Sarah Bustamentes, who was charged with 'disrupting class'. Photograph: Chris McGreal
Parents who have been sucked into the system, such as Jennifer Rambo, the mother of Sarah Bustamantes, wonder what happened to teachers taking responsibility for school discipline.
"I was very upset at the teacher because the teacher could have just stopped it. She could have said: OK class, that's enough. She could have asked Sarah for her perfume and told her that's inappropriate, don't do that in class. But she did none of that. She called the police," she says.
Politicians and civil liberties groups have raised the same question, asking if schools are not using the police to shift responsibility, and accountability, for discipline.
"Teachers rely on the police to enforce discipline," says Simpkins. "Part of it is that they're not accountable. They're not going to get into trouble for it. The parent can't come in and yell at them. They say: it's not us, it's the police."
That view is not shared by an Austin teacher who declined to be named because he said he did not want to stigmatise the children in his class.
"There's this illusion that it's just a few kids acting up; kids being kids. This is not the 50s. Too many parents today don't control their children. Their fathers aren't around. They're in gangs. They come in to the classroom and they have no respect, no self-discipline. They're doing badly, they don't want to learn, they just want to disrupt. They can be very threatening," he says. "The police get called because that way the teacher can go on with teaching instead of wasting half the class dealing with one child, and it sends a message to the other kids."
The Texas State Teachers Association, the state's main teachers union, did not take a position on ticketing at the recent debate in the legislature over Whitmire's proposal to scrap it. But the association's Clay Robison says that most teachers welcome the presence of police in schools.
"Obviously it looks as if some police officers are overreacting at some schools. I'm a parent and I wouldn't want my 17-year-old son hauled in to court if he and another student got in to an argument in a cafeteria. Police officers need to exercise a little bit of common sense but the police are what they are. They enforce the law," he says. "At the same time, years ago, at a school in one of the better neighbourhoods of Austin, a teacher was shot to death in his classroom. It's still a very rare occurrence but it does happen. Anything that increases the security of the teacher is good so they don't have to worry about personal safety and they can concentrate on teaching the kids. We get complaints from some teachers that the police aren't aggressive enough at moving against some of the older juveniles, those that they feel actually do pose a danger to the teachers or the other students."
Because of Sarah Bustamentes's mental disorders, a disability rights group took up her case and after months of legal battles prosecutors dropped the charges. Ask her how she feels about police in schools after her experience and she's equivocal.
"We need police in school. In my school it can get physical and it can turn out very bad," she says. "But they should stop issuing tickets. Only for physical stuff or bullying. Not what you do in class."
5 Jan 2012
Jaime Gonzalez killed in school corridor, with police saying he refused to lower weapon after after a classroom fight.
http://m.guardiannews.com/world/2012/jan/05/texas-police-shoot-boy-15




_____________________________________________________________________________________________________________________________

Girl's arrest for doodling raises concerns about zero tolerance
By Stephanie Chen, CNN
February 18, 2010 -- Updated 1522 GMT (2322 HKT)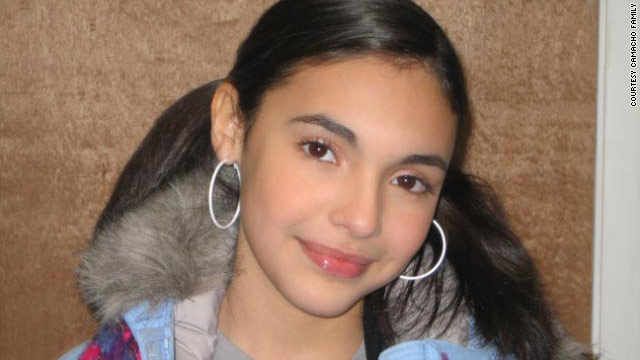 "They put the handcuffs on me, and I couldn't believe it," Alexa Gonzalez, 12, said of her arrest.
STORY HIGHLIGHTS
Alexa Gonzalez, 12, was arrested by NYPD for drawing on her desk

Critics of zero tolerance policies say school officials, police have gone too far

Zero tolerance policies became more popular after Columbine, security experts say

Students in Chicago arrested for food fight; students in L.A. ticketed for tardiness

(CNN) -- There was no profanity, no hate. Just the words, "I love my friends Abby and Faith. Lex was here 2/1/10 :)" scrawled on the classroom desk with a green marker.
Alexa Gonzalez, an outgoing 12-year-old who likes to dance and draw, expected a lecture or maybe detention for her doodles earlier this month. Instead, the principal of the Junior High School in Forest Hills, New York, called police, and the seventh-grader was taken across the street to the police precinct.
Alexa's hands were cuffed behind her back, and tears gushed as she was escorted from school in front of teachers and -- the worst audience of all for a preadolescent girl -- her classmates.
"They put the handcuffs on me, and I couldn't believe it," Alexa recalled. "I didn't want them to see me being handcuffed, thinking I'm a bad person."
Alexa is no longer facing suspension, according a spokeswoman for the New York City Department of Education. Still, the case of the doodling preteen is raising concerns about the use of zero tolerance policies in schools.
I didn't want them to see me being handcuffed, thinking I'm a bad person.
--Alexa Gonzalez
Critics say schools and police have gone too far, overreacting and using well-intended rules for incidents involving nonviolent offenses such as drawing on desks, writing on other school property or talking back to teachers.
"We are arresting them at younger and younger ages [in cases] that used to be covered with a trip to the principal's office, not sending children to jail," said Emma Jordan-Simpson, executive director of the Children's Defense Fund, a national children's advocacy group.
There aren't any national studies documenting how often minors become involved with police for nonviolent crimes in schools. Tracking the incidents depends on how individual schools keep records. Much of the information remains private, since it involves juveniles.
But one thing is sure: Alexa's case isn't the first in the New York area. One of the first cases to gain national notoriety was that of Chelsea Fraser. In 2007, the 13-year-old wrote "Okay" on her desk, and police handcuffed and arrested her. She was one of several students arrested in the class that day; the others were accused of plastering the walls with stickers.
At schools across the country, police are being asked to step in. In November, a food fight at a middle school in Chicago, Illinois, resulted in the arrests of 25 children, some as young as 11, according to the Chicago Police Department.
The Strategy Center, a California-based civil rights group that tracks zero tolerance policies, found that at least 12,000 tickets were issued to tardy or truant students by Los Angeles Police Department and school security officers in 2008. The tickets tarnished students' records and brought them into the juvenile court system, with fines of up to $250 for repeat offenders.
The Strategy Center opposes the system. "The theory is that if we fine them, then they won't be late again," said Manuel Criollo, lead organizer of the "No to Pre-Prison" campaign at The Strategy Center. "But they just end up not going to school at all."
His group is trying to stop the LAPD and the school district from issuing the tickets. The Los Angeles School District says the policy is designed to reduce absenteeism.
And another California school -- Highland High School in Palmdale -- found that issuing tardiness tickets drastically cut the number of pupils being late for class and helped tone down disruptive behavior. The fifth ticket issued landed a student in juvenile traffic court.
In 1998, New York City took its zero tolerance policies to the next level, placing school security officers under the New York City Police Department. Today, there are nearly 5,000 employees in the NYPD School Safety Division. Most are not police officers, but that number exceeds the total police force in Washington, D.C.
In contrast, there are only about 3,000 counselors in New York City's public school system. Critics of zero tolerance policies say more attention should be paid to social work, counseling and therapy.
"Instead of a graduated discipline approach, we see ... expulsions at the drop of a hat," said Donna Lieberman, an attorney with the New York branch of the American Civil Liberties Union.
We see ... expulsions at the drop of a hat.
--Donna Lieberman, ACLU attorney
"If they have been suspended once, their likelihood of being pushed out of the school increases," she said. "They may end up in jail at some point in their life."
One of Lieberman's clients was in sixth grade when police arrested her in 2007 for doodling with her friend in class. The child, called M.M. in court filings to protect her identity, tried to get tissues to remove the marks, a complaint states.
Lieberman says police subjected M.M. to unlawful search and seizure. A class-action lawsuit, filed in January on behalf of five juveniles, is pending. It maintains that inadequately trained and poorly supervised police personnel are aggressive toward students when no criminal activity is taking place.
Several studies have confirmed that the time an expelled child spends away from school increases the chance that child will drop out and wind up in the criminal justice system, according to a January 2010 study from the Advancement Project, a legal action group.
Alexa Gonzalez missed three days of school because of her arrest. She spent those days throwing up, and it was a challenge to catch up on her homework when she returned to school, she said. Her mother says she had never been in trouble before the doodling incident.
New York attorney Joe Rosenthal, who is representing Alexa, plans to file a lawsuit accusing police and school officials of violating Alexa's constitutional rights. New York City Department of Education officials declined to comment specifically on any possible legal matters.
"Our mission is to make sure that public schools are a safe and supportive environment for all students," said Margie Feinberg, an education department spokeswoman.
Our mission is to make sure that public schools are a safe and supportive environment for all students.
--Margie Feinberg, New York City Department of Education spokeswoman
Several media outlets have reported that school officials admitted the arrest was a "mistake," but when asked by CNN, Feinberg declined to comment specifically on the incident. She referred CNN to the NYPD.
The NYPD did not return CNN's repeated phone calls and e-mails. It is unknown whether charges will be pressed against Alexa.
Kenneth Trump, a security expert who founded the National School Safety and Security Services consulting firm, said focusing on security is essential to the safety of other students. He said zero tolerance policies can work if "common sense is applied."
Michael Soguero recalls being arrested himself in 2005 when, as principal at Bronx Guild School, he tried to stop an officer from handcuffing one of his students. A charge of assault against him was later dropped. He says police working in schools need specific training on how to work with children.
In Clayton County, Georgia, juvenile court judge Steven Teske is working to reshape zero tolerance policies in schools. He wants the courts to be a last resort. In 2003, he created a program in Clayton County's schools that distinguishes felonies from misdemeanors.
The result? The number of students detained by the school fell by 83 percent, his report found. The number of weapons detected on campus declined by 73 percent.
Last week, after hearing about 12-year-old Alexa's arrest in New York, he wasn't shocked.
"There is zero intelligence when you start applying zero tolerance across the board," he said. "Stupid and ridiculous things start happening."
____________________________________________________________________________________________________________________________________________________________
Charlton Library Sends Police To Collect Overdue Books From 5-Year-Old
January 2, 2012 7:06 PM
CHARLTON (CBS) – A Charlton mom says her local library crossed the line when they sent police to collect her daughter's overdue library books.
Her mom says the 5-year-old girl was so afraid that she burst into tears.
Charlton Police Sergeant Dan Dowd stopped by the home of Shannon Benoit to let her know that her daughter had two books several months overdue which needed to be returned or paid.
_____________________________________________________________________________________________________________________________

6-year-old handcuffed at PSL school, sent to mental facility after temper tantrums
Posted February 11, 2010 at 10 a.m.

,

updated February 11, 2010 at 6:18 p.m.

PORT ST. LUCIE — Kathy Franklin says she wants to get her daughters back in school. But after her 6-year-old was handcuffed and then sent to a mental health facility, she no longer feels her children are safe at Parkway Elementary.

"These people are going to the extreme," Franklin said. "She is so tiny. They didn't have to use force on her."

St. Lucie County Sheriff reports say Franklin's daughter, Haley, was being disruptive on several occasions at school, throwing objects, hitting administration personnel and screaming uncontrollably. Last week after Haley wouldn't calm down, a deputy handcuffed the 40-pound girl to get her under control.

On Tuesday, after another disruption, the girl was put under a law enforcement involuntary Baker Act and taken to a mental health facility. Franklin says the latest events have traumatized her daughter. She is afraid of law enforcement and school, she said.

"There is absolutely no reason for what they did," Franklin said.

But St. Lucie County sheriff's reports disagree. They say Haley was being disruptive on Feb. 3. She walked out of class and kicked a wall and school officials. She screamed and wouldn't calm down for more than an hour.

The sheriff's deputy handcuffed her in an attempt to get Haley under control, so she wouldn't hurt herself or others, the report said.

"Haley was crying and saying that the handcuffs hurt. When I looked at her hands, she had one hand pulled almost all the way out, therefore, the handcuff was around her thumb and hand instead of her wrist, causing discomfort," the report said.

The girl eventually calmed down after the handcuffs were removed and she returned to class. Haley said she doesn't like school. It's boring and the children make fun of her.

"They tease me. They call me spitball because I spit when I talk," she said. Haley said she walked out of the classroom because of the teasing.

She said she didn't like it when school officials carried her to the office.

"They grabbed my arm, and they grabbed my feet. They carried me like luggage," she said.

Deputies were called again Tuesday to the school, for another disturbance involving Haley, the report said. School Principal Ucola Baxter, who is eight months pregnant, told the deputy the girl kicked her in the stomach on the previous day.

This time, the deputy took the girl to New Horizons, an adult mental health facility.

Franklin called the action a retaliatory move because she filed a complaint last week against the school principal.

The report said Franklin had been contacted "several times" by the school and once by the deputy about Haley's behavior problems. However, the parents have not showed up for meetings.

The parents also were criminally charged with failing to appear in court near the end of 2009 for a truancy hearing involving Haley not attending school, the report stated.

Franklin said she and her husband removed Haley and her 9-year-old sister from the school. She said they are trying to get an alternative placement for the girls, but were told it will take a few days to find one.
_____________________________________________________________________________________________________________________________
Must watch...                                                                                                                                                                                          http://blip.tv/realityreport/federal-government-takes-final-step-to-suspend-constitution-5829627
 National Defense Authorization Act for Fiscal Year 2013                                      http://en.wikipedia.org/wiki/National_Defense_Authorization_Act_for_Fiscal_Year_2013
 H.R. 4310 (112th): National Defense Authorization Act for Fiscal Year 2013

112th Congress, 2011–2013. Text as of Jan 01, 2012 (Passed Congress/Enrolled Bill).                                                                                                                                  Status
    This bill was enacted after being signed by the President on January 2, 2013.
     Progress
    Introduced  Mar 29, 2012
    Referred to Committee  Mar 29, 2012
    Reported by Committee  May 09, 2012
    Passed House  May 18, 2012
    Passed Senate with Changes  Dec 04, 2012
    Passed Senate  Dec 21, 2012
    Signed by the President  Jan 02, 2013        http://www.govtrack.us/congress/bills/112/hr4310/text
 BELLIGERENCE WILL GET YOU ARRESTED AND DETAINED WITH NO RIGHTS FOR AS LONG AS THEY THINK YOUR A DANGER TO SOCIETY...!!!!
___________________________________________________________________________________
Is $93 Billion in US Aid Making Things Worse In Afghanistan?
From me, site creator, The USA can go into a foreign country, start a war, terrorize the locals under an false flag excuse. Then, aid the corrupt government to gain permission to kill people in the country with American Drones. Pumping billions of cash into illegitimate ventures while people in our own country are staving, left out in the cold, under educated, over indebted with student loans, and the list goes on. Our economy is ruined from corrupt and greedy bankers who were bailed out with tax payer monies and never charged because they are the crony friends of the elelitists in power. How long are we going to tolerate this???

Soldiers keep a watch over the Watahpur river during the Provincial Reconstruction Team's visit to the Shamirkot Bridge in Kunar province on April 14, 2013. (Manjunath Kiran/AFP/Getty Images)
As U.S. involvement in Afghanistan steadily declines ahead of the 2014 troop pullout, the Special Inspector General for Afghanistan Reconstruction, John F. Sopko, warned in a January 2013 report that U.S. aid programs are being disastrously mismanaged. Detailing massive problems with corruption, lack of sustainability, runaway fraud, waste, and abuse, and a host of other problems, Sopko highlights persistent, systemic problems that have been worsening for years.

Even more troubling than the depth of problems with reconstruction efforts in Afghanistan is the consistent failure of the Obama administration to even attempt to address them. The government's ongoing lack of leadership and unwillingness to really "fix" reconstruction is placing the legacy of more than a decade of U.S. effort and sacrifice at risk.
Read more:
http://www.lignet.com/ArticleAnalysis/Special-Inspector-Warns-of-Waste-and-Abuse-in-Afgh#ixzz2TBG8NOzn
All Rights Reserved LIGNET.com
__________________________________________________________________________________________________________________________________
Roadside I.E.D.'s, Drone Stikes in Afghanistan, Suicide Bombers....  (NO DIFFERENCE)  All premeditated and authorized by someone!
5 Die in Year's Worst Attack on U.S. in Afghanistan
KABUL, Afghanistan — A suicide car bomb in southern Afghanistan killed three American soldiers and two American civilians, including a State Department Foreign Service officer, on Saturday, the deadliest single attack against United States forces this year, officials said.
In an emotional eulogy to the staff and families of the American consulate in Istanbul, Secretary of State John Kerry talked on Sunday about the diplomat who was killed, Anne Smedinghoff, 25, from Illinois.
Mr. Kerry said Ms. Smedinghoff had served in Venezuela and was on her second tour in Afghanistan. He deplored the "harsh contradiction" of her death, which occurred as the Americans were bringing books to a school.
"The folks who want to kill people, and that is all they want to do, are scared of knowledge," Mr. Kerry said. "They want to shut the doors, and they don't want people to make their choices about their future." 
Rise of the Predators
A Secret Deal on Drones, Sealed in Blood
On a hot day in June 2004, the Pashtun tribesman was lounging inside a mud compound in South Waziristan, speaking by satellite phone to one of the many reporters who regularly interviewed him on how he had fought and humbled Pakistan's army in the country's western mountains. He asked one of his followers about the strange, metallic bird hovering above him.
Less than 24 hours later, a missile tore through the compound, severing Mr. Muhammad's left leg and killing him and several others, including two boys, ages 10 and 16. A Pakistani military spokesman was quick to claim responsibility for the attack, saying that Pakistani forces had fired at the compound.
That was a lie.
Mr. Muhammad and his followers had been killed by the
C.I.A.
, the first time it had deployed a
Predator drone
in Pakistan to carry out a "targeted killing."
Suicide Bomber on Foot Attacks Joint Patrol in Eastern Afghanistan, Killing 19
KABUL, Afghanistan — A suicide bomber who walked into the crowded center of Khost in eastern Afghanistan on Monday morning as foreign and Afghan soldiers conducted a joint foot patrol killed three international service members and 16 Afghan police officers and civilians, witnesses and hospital officials said.
The Taliban claimed responsibility for the attack. "A foreign and Afghan force joint convoy was targeted this morning around 9 a.m. in the vicinity of the Khost governor's office, while the soldiers were dismounted in the area," the Taliban said in a statement to the news media. "The attack was carried out with a suicide vest worn by one of our hero mujahid, named Shoiab Kunduzi."
**********************************************************************************************************************************
As I watch the world around me, it just seems like, everyone is fulfilling the lust of their flesh.
What feels good, what tastes good, what smells good, what looks good, what sounds good, it has to do I guess with the five senses.
This is what we strive after, and try to fulfill. We don't really know what else to do. We are born into sin, and unless we have discovered what sin is, and what it is to have a personal relationship with Christ, everything is centered in the world. Our feelings I think are the first thing we think about. What makes us feel good, what makes us comfortable. We tend to live in a comfort zone and we don't like to step out of it.
When we are growing up, we see those who are older and more established, or at least have more than us and we say within ourselves, we want more, not necessarily out of covetousness, but as a whim of our earthly spirit. Is there anything wrong with this?
I suppose it's how you are affected by the world. Some of us just want better things in our lives and some want the same things others have. If you have a consciousness of God, you will know if your motives are pure or if they are in covetousness or lust.
The problem starts when we want to get the other things by dishonesty. I seem to see a lot of that. Some things are obtainable without the immediate knowledge that we have hurt someone else by getting what we want. Like the things that are made available on the internet in the way of pirated and copyrighted software and games and what have you. This is the way we break the law and are oblivious to it, because we think that if it's available, it must be alright. Unfortunately that's not the case. Most say, everyone else is doing it, so it must be alright! Guess what, it is not and everyone who is wrong, is wrong!
God says that if we are living according to HIS will we are basically not under mans law.
At this point, you have to read Romans Chapter 7. Then you can understand how we are under the law, and under grace, but because our flesh serves the devil and our spirit wants to serve Christ we are divided. In chapter 8, it is laid out for us how we are to act.
Many stumble at the law out of respect. Read James 2.
Ok, enough said about the law. But, dishonesty comes in many ways and man made laws don't cover what God says, and that is plain, you fulfill God's law by loving your neighbor as yourself. Read Matthew 22:36 - 40, Romans 13:8,9.
So we either choose to be obedient and submit to God's commandments, or we are submitting to our own lustful and sinful flesh, it's a minute by minute journey through life!
Pride is the devils advocate, pride is an evil nature in us, it divides us, it starts wars, it kills people, it hurts people, it is usually up to no good, what good is pride, ask yourself this question? Has pride helped people? Has it given to the needy, has it comforted the sick, has it given a glass of water to the thirsty in Christ's name?
Yet pride is the most cherished thing most people hang onto, it's a feel good emotion. You can feel good by being humble and following after Christ.
Something to read and think about:
KJV Ecclesiastes 9:2,3 All
things come
alike to all: there is one event to the righteous, and to the wicked; to the good and to the clean, and to the unclean; to him that sacrificeth, and to him that sacrificeth not: as is the good, so is the sinner;
and
he that sweareth, as he that feareth an oath. 3) This is an evil among all
things
that are done under the sun, that there is one event unto all: yea, also the heart of the sons of men (sic) is full of evil, and madness
is
in their heart while they live, and after that they go to the dead.
 March 9th, 2013 - 20 rev.