The Rothchilds Plan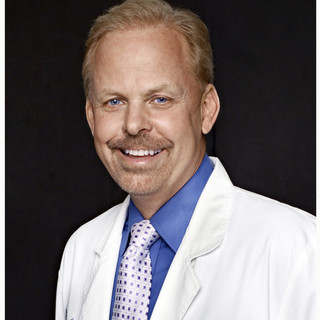 Robert O Young DSc, PhD, Naturopathic Practitioner
Jun 5
                                               PLEASE READ AND SHARE THIS ARTICLE WITH EVERYONE YOU LOVE AND CARE ABOUT!
Proof That Rothschilds Provisional Application for a Patented Covid-19 Wireless Biometric Implant Were First Filed In 2015 Then In 2016, Again In 2017, Then 2019 and Finally Approved On September 3rd, 2020!
- Just In Time For Implantation Via the Flu and Corona VAXXine VAXXed Into Millions of Asymptomatic, Unknowing, Unsuspecting, Innocent Humans!
sensors-11-03717.pdf Download PDF • 979KB
https://www.drrobertyoung.com/blog/search/graphene
on the World's human and animal population for contact t
and 'Luciferians' achieve their dark and evil outcomes!
use the bathroom or have sex!
brainwaves, to remote super computers.[1]
with radio and microwave radiation NOT viruses!
Harma' drug tablets or pills and capsules.[11]
so only they can hear these voices ("V2K"). [12
or Pill Program for Connecting ALL Humans and Animals to the IoT!
morphologies and electro-magnetic radiation emissions.
Scientific Peer-Reviewed Evidence for the Use of Graphene Carbon Nanotubes in Hacking the Human Body and Brain!
1.
Electrical and Thermal Properties of Conductive Polymer Nanocomposites
- Dr. Christopher Igwe Idumah
2.
The increasing importance of carbon nanotubes and nanostructured conducting polymers in biosensors
- Dermot Diamond
3.
Immobilization Techniques in the Fabrication of Nanomaterial-Based Electrochemical Biosensors: A Review
- juan david cuervo velasquez
4.
Biosensing Devices: Conjugated Polymer Based Scaffolds
- Saniye Soylemez, Melis Kesik
5.
Chemically Modified Carbon Nanotubes: Derivatization and Their Applications
- Malingappa Pandurangappa
6.
Composites of intrinsically conducting polymers as sensing nanomaterials
- Mira Josowicz
7.
The 7/7 Attacks - A Case Study in Intelligence Failure
- Rhys Martin
8.
New Micro -and Nanotechnologies for Electrochemical Biosensor Development
9.
Recent Advances in Polymeric Materials Used as Electron Mediators and Immobilizing Matrices in Developing Enzyme Electrodes
- Mambo Moyo
10.
An integrated platform for advanced diagnostics
- Sandro Carrara
11.
Electrical and Thermal Properties of Conductive Polymer Nanocomposites
- Idumah, C. I. (2021) Academia Letters.
https://doi.org/10.20935/AL2290
12. Recent Advances in Fabrication and Characterization of Graphene-Polymer Nanocomposites
- Galpaya, D. (2012) Graphene, 01(02), 30–49. https://doi.org/10.4236/GRAPHENE.2012.12005
13. Graphene–Gold Nanoparticles Hybrid—Synthesis,Functionalization, and Application in a Electrochemical and Surface-Enhanced RamanScattering Biosensor
- Ibrahim Khalil, et al., [2016]
materials_Graphene_Gold_Nanoparticles_Hy (4).pdf  Download PDF • 1.02MB
14. Biosensing using nanomaterial - Arben Merkoçi
Biosensing_using_nanomaterial_by_Arben_M (3).pdf  Download PDF • 25.93MB
15. 4 Biosensors and Their Principles -
sarinporn visitsattapongse
4_Biosensors_and_Their_Principles.pdf Download PDF • 20.24MB
16. Accepted Manuscript Nanomaterial-based biosensors for detection of pathogenic virus -
Murat Atayev
Accepted_Manuscript_Nanomaterial_based_b (3).pdf  Download PDF • 3.49MB
17. Layer-by-layer self-assembly and electrochemistry: Applications in biosensing and bioelectronics -
Rodrigo Iost
Layer_by_layer_self_assembly_and_electro.pdf  Download PDF • 888KB
Very Important Published Articles for Understanding Hybid Hydrogels for Delivering Magnetic Graphene to Specific Organs, Glands and Tissues!
18. Carbon Nanotubes Hybrid Hydrogels in Drug Delivery: A Perspective Review
Nevio Picci
,
Umile Spizzirri
Carbon_Nanotubes_Hybrid_Hydrogels_in_Dru (2).pdf  Download PDF • 1.01MB
19.
Electrochemical immunosensors and their recent nanomaterial-based signal amplification strategies: a review
-
MINHAZ UDDIN AHMED
Electrochemical_immunosensors_and_their (1).pdf  Download PDF • 1.18MB
20. Methods and Systems of Prioritizing Treatments, Vaccinations, Testing and/or Activities While Protecting the Privacy of Individuals
in Latine means = POISON!
inoculation of ALL Humans and Animals
or mmRNA from animal and/or human brains, hearts, ovaries and gonads.
bubbles as seen below: